Atlantic PATH's response to COVID-19
Since 2009 Atlantic PATH has been following the health of over 34,000 Atlantic Canadians and is committed to advancing health by providing the research community with a population-level research platform to study the development of chronic disease in Canada.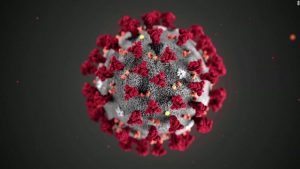 In response to COVID-19 and to help slow the spread of COVID-19, Atlantic PATH will continue to operate with staff working remotely.  Atlantic PATH will continue to provide researchers with access to unique datasets to address specific research questions.
Click for more information about the questionnaires  and data access process
In the coming weeks, Atlantic PATH will be contacting participants to invite them to complete an online questionnaire to collect data about the spread and severity of COVID-19 in communities across Atlantic Canada, as well as the impact of physical distancing on the lives of participants. This data will be in addition to previously captured data by Atlantic PATH in order to determine the biological, environmental and behavioural factors that affect susceptibility to COVID-19. Together, this information will empower health professionals to develop better prevention and treatment strategies, and can help inform pandemic planning strategies for the future
CanPath's COVID-19 research initiative
The Canadian Partnership for Tomorrow's Health (CanPath) is launching the CanPath COVID-19 Initiative to support national COVID-19 related research activities. To learn more visit: https://canpath.ca/2020/04/covid-19-initiative/