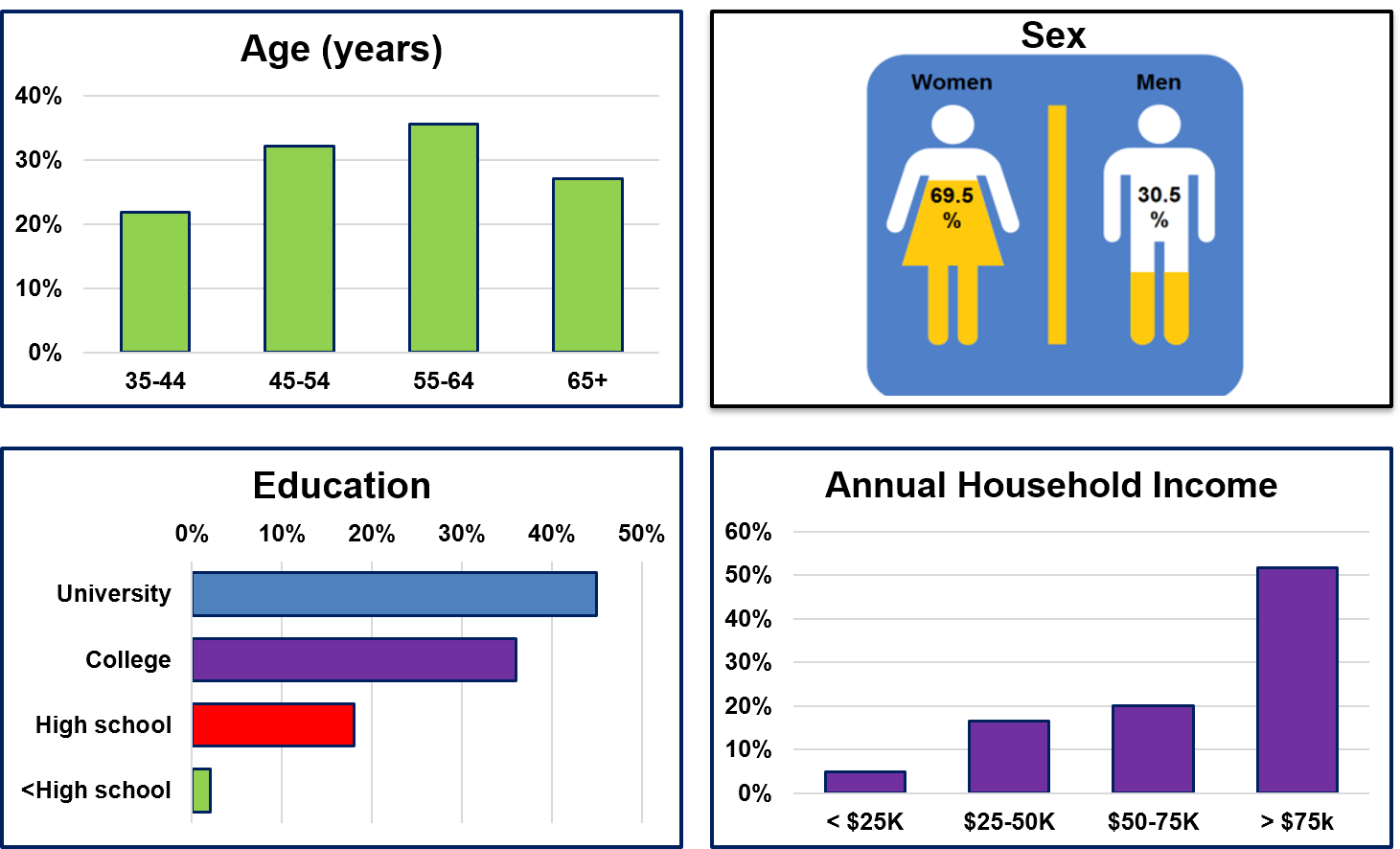 We started this journey in 2009 and the support from our participants has been tremendous!!
More than 34,000 people from Nova Scotia, New Brunswick, Prince Edward Island, and Newfoundland and Labrador have participated in the Atlantic PATH Study.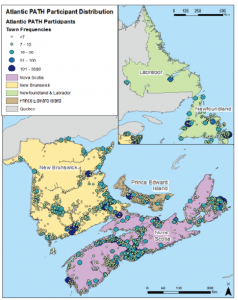 Atlantic Canadians from Port aux Basques, NL to Ingonish, NS, Alma, NB, and Alberton, PEI, have shared information, as well as biosamples including blood, urine and saliva samples, toenail clippings and even their tap water.
We have created the Atlantic PATH Research Platform which holds this study data and biosamples.
Linkage
As was planned from the start of the Atlantic PATH Study, we are adding information about participants that is routinely collected by your doctor, clinic and hospital visits and is stored in provincial databases.  This includes the provincial health insurance programs, cancer registries, vital statistics, and information from acute care hospitals in the Atlantic Provinces.
Please contact us if you would prefer that we do not add your routinely collected personal health information to the Research Platform.
More information about linkage is available here.
Withdrawal options:
Participation is completely voluntary and you may change your level of involvement with Atlantic PATH.
You may choose:
No further contact – We will not contact you for more information. The information that has already been given will continue to be included in future research projects.
No further use/complete withdrawal – We will destroy all information and biosamples that you provided and we will not contact you for more information.
Please contact us if you would like to change your level of involvement
Privacy
Protecting our participants' privacy is our fundamental ethical obligation. We have made sure that all identifiable personal information, such as names, date of birth, complete address and contact information are kept separately from the study data and biosamples. A code number, only available to the Executive Director, can link the identifying personal information to the study data and biosamples. Personal information is only accessed for administrative purposes, such as verifying mailing addresses for the Follow Up Questionnaire.
Consent
All our participants read, asked questions and clarifications, and gave consent before completing the questionnaires and giving biosamples.
Our participants have consented to allow:
Atlantic PATH study employees to collect, store and access health information and biosamples from all sources in the Research Platform;
Atlantic PATH Study employees to routinely collect personal health information stored in provincial health databases including the provincial health insurance programs, cancer registries, vital statistics and acute care hospital information systems in the Atlantic Provinces, from as far back in time as is available and for the next 30 years;
Atlantic PATH Study employees to link personal health information collected directly from each study participant with his or her personal health information collected from provincial health databases;
Atlantic PATH Study employees to disclose de-identified personal health information for research to qualified Canadian and International researchers; and
Further contact by Atlantic PATH Study employees for follow-up information and to take part in future research projects