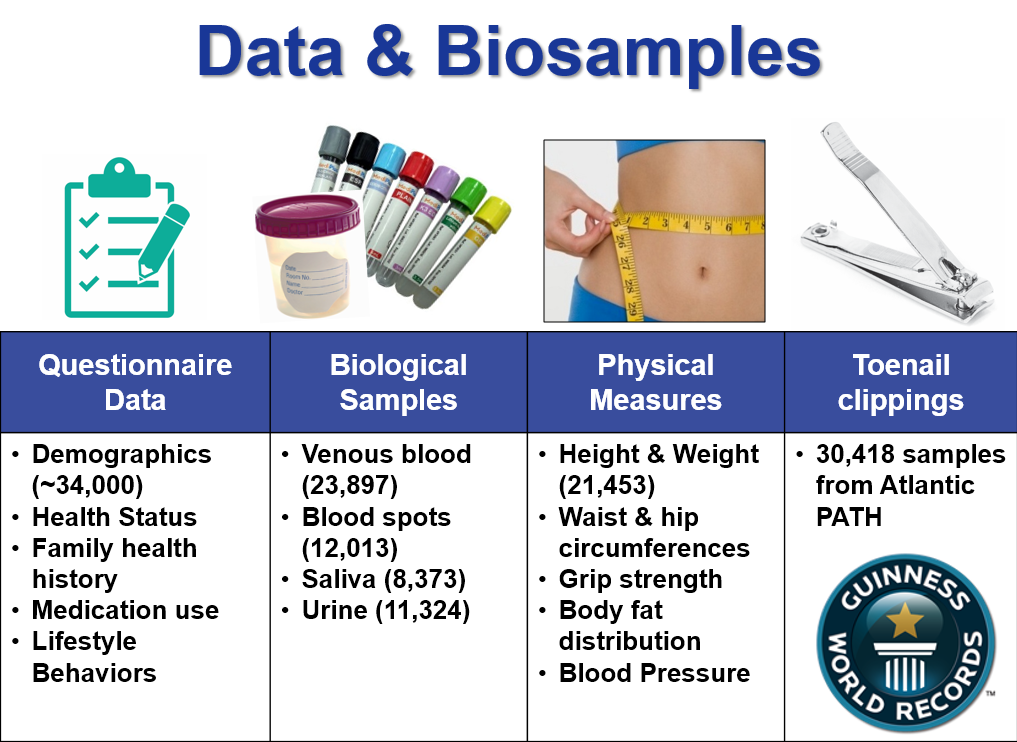 The Research Platform is a unique resource for Canadian and International Researchers interested in health services, health utilization, population health and epidemiological research.
Data provided by Atlantic PATH Participants 
Approximately 34,000 participants, aged 30-74 have entrusted us with detailed information about genetics, lifestyle, behavior, and their environment.
Participants provided this study data through the following questionnaires:
CPTP Core Questionnaire:   Download Variables
Questions Unique to the Atlantic Provinces:   Download Variables
Follow-up Survey:   Download Variables
We are enriching the Research Platform with comprehensive routinely collected health care, health services, and population health data. Approved Researchers will have access to longitudinal, person-specific, de-identified health data linked to our data from the following Atlantic Provincial databases:
Cancer Registries
Physician Billing
Hospital Discharge Abstracts
Vital Statistics (death)
Hospital-based and community-based ambulatory care, including emergency rooms.